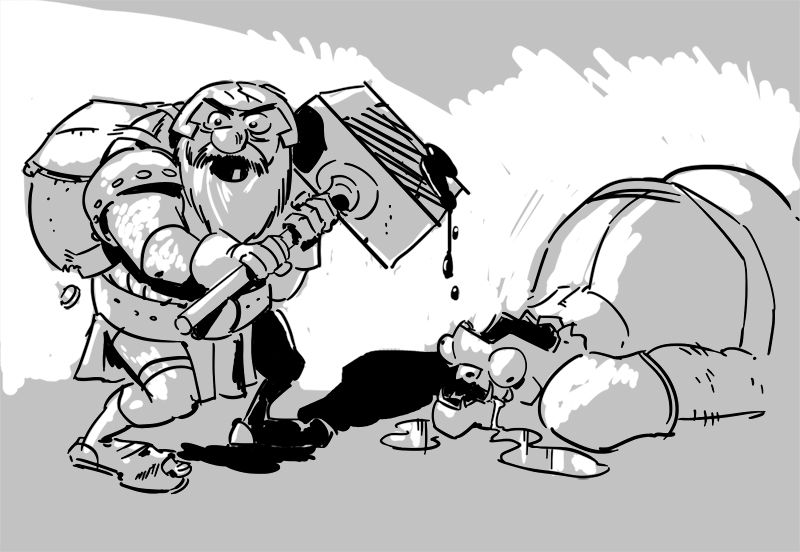 So, since moving, this is the second gaming group I tried. I enjoyed the game and group immensely.
First of all, it is Hackmaster, a system I've been dying to try for years. Second, the group, while a few years younger than me, is tight and fun to listen to. The only drawback is that the town the game is located in is practically labyrinthine, so I had to pull over and consult my phone for new directions as I found myself often in wrong lanes and turning when I didn't want. I think I'll get it right the second (or third or fourth) time and then it will be a non-issue.
The character was an existing guy who I got to re-name, and he had some residual XP. If he makes it out alive, I'll be second level. That's supposed to be a warhammer in his hands, which he put to good use on a couple of orcs. Fun times!